10 Classic Car Models That Make Great Hot Rods
30 September 2019 - hotcars
If you're itching to get into hot rods, but don't know where to start, look no further.
We're counting down 10 classics that strip down and bulk up into a ride that gets the looks – and rubber in almost every gear.
From probably the day after the first car went on sale, people have been finding ways to make them faster and give 'em a different vibe to stand out from the crowd. And it's easier today than ever before, so if you've got hot rods on the brain, read on. There's enough variety here to suit almost any would-be builder.
POSTAL JEEP
If you remember these little white cubes puttering down the street, drawn to curbside mailboxes like bees to a flower bush, then you would probably describe U.S. Postal Service jeeps with one word: slow. But not once a hot rodder gets their hands on it.
Hot rodding is all about making the boring fun. Morphing the slow into the speedy. And infusing it with style it could never even dream of moving down the assembly line of the factory. It's just too bad the Post Office moved on to the even slower, boxier Grumman LLV, 'cause this little number would really haul the mail.
TOYOTA FJ40
Hey, look! Another box on wheels that makes a cool rod. What is it about them that just feels so right? The stance on this FJ40 is killer, and the builder had a vision, but there's something inherent in the design that was just waiting to be let out of the box (sorry, had to do it).
It's certainly easier to chop a car with straight lines and flat windows, so the look is right-on from any angle. But you'd better not try venturing too far off the pavement with this guy because it doesn't look like the approach and departure angles are quite up to the task.
VW BUS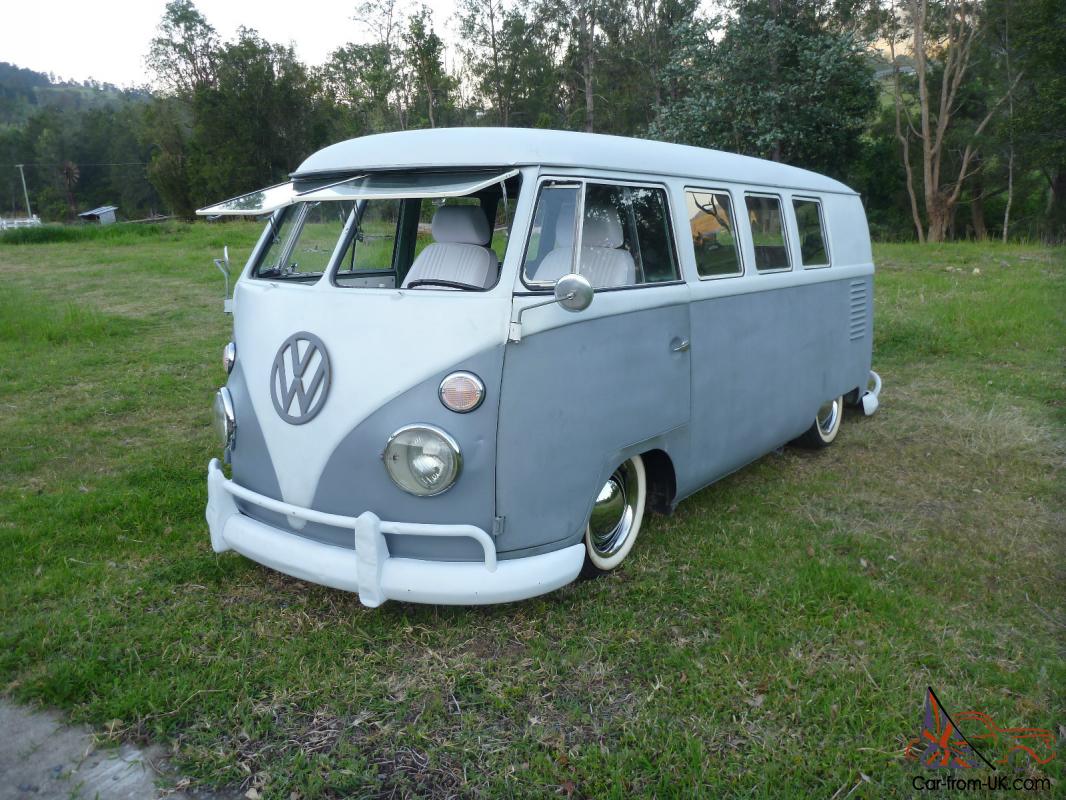 Okay, okay, it's another box on wheels. But c'mon, just look at this thing. The aggressive chop has unleashed a streamlined slice-through-the-wind shape that's way beyond what Ben Pon (the originator of the concept) could have imagined. Ditch the back seats and there's plenty of room to upgrade the mechanicals.
Speaking of which, with a massive mid-engined big block putting out many multiples of the puny air-cooled flat 4's 53 horsepower, you know this van has the muscle to back up the outrageous looks. VWs are often associated with hippies and environmentalists, but their flower-power has nothing on this one's horsepower.
WILLYS AMERICAR
Alright, we're done with the boxes, let's get to something a little rounder. The Willys (pronounced Willis, not Willees, btw) is the quintessential Gasser from the early days of drag racing. It was popular simply because it was small and lightweight, making it a natural for the track.
But its popularity was cemented by the short wheelbase and tall stance that made the cars entertaining for the fans. Given enough power, they would stand on their tails, bounce around the track and generally put on a hell of a show one-quarter mile at a time. And what's popular on the track is popular on the street, which explains why you'll still see these at hot rod shows and cruise nights all across this great, hotrod loving country.
Today's pickups can be as plush as the cushiest of luxury cars. But back in the day, they were stripped-down, no-frills workers. Which meant all they needed to become hot rods was more horsepower and less ground clearance. And heck, that's easy. It just takes a hotter cam, better-breathing heads, and a bigger carb. Oh, and a blowtorch to compress the springs.
The '55 Ford F100 had a look that screamed "bad boy" even before a single modification was made, so it was an easy choice for rodders of the day. And it's still a popular one today. Chopped, or left tall as Henry II intended, the F100 stands above the other truck rods you'll find.
CADILLAC SEDANETTE
Well, it rolled out the factory doors with pretensions of grandeur, whisking high-society types to and from charity events, formal dress balls and fashionable evenings out, but the fighter-bomber-inspired Cadillac had a look the rodders just couldn't help looking at. And the rest is history.
Channeled and bagged to drop the body as low as possible, no changes to the body were required to make this outrageous statement other than a decidedly non-stock color. And since Cadillac has never shied away from massive displacement engines, huge cubes and a ton of horsepower are its birthright. From high-style to low-and-ready-to-go, this Cadillac is a rod to remember.
FORD MODEL 78
Sometimes a small change makes a big difference. Ford's minor facelift for 1937 is all the proof you need. Simply enclosing the headlights in the fenders and extending the top of the grill back toward the windshield a bit further completely changed the character of the car and gave it attitude that hot rodders were eager to unleash.
Slammed over baby moons with color-matched wheels and a slight rake, and powered by a hopped-up flatty or a crate 302 (no Bowtie 350 here, please), the '37-'38 Ford coupe is an instant event – even if you're just sitting in your driveway listening to tunes.
This car has a secret. Where everyone else relies on eight measly cylinders to get the job done, the Zephyr packs 12. And if you've never felt the creamy power delivery of a V-12, you're missing something. It's basically two inline six-cylinders (an inherently balanced design) joined together for massive vibration-free torque.
Shave the bumpers, slam it, chop the top and rake the windshield, and this uptight status-mobile from a simpler time becomes an outta-sight hot ride like nothing else. Of course, you'll have to do a little work under the hood, as the stock motor only puts out 110 horsepower, but that's what hot rodding is all about. Right?
MERCURY EIGHT
Ah, the lead sled. This bad boy is nearly as iconic as the #1 hot rod, which is why it slots in just one space behind. Chopped, channeled, sectioned, frenched and shaved – and all that work masked with lead instead of Bondo – the Mercury Eight and Shoebox (its Ford cousin) is a rolling statement.
For extra presence, talented rodders swapped the stock grille for one from a DeSoto, creating the beauty you see here. Sure, some may call it a Kustom, but as long as stuff has been removed from the original and power has been added under the hood, it qualifies as a hot rod. A really, really cool one, at that.
For extra presence, talented rodders swapped the stock grille for one from a DeSoto, creating the beauty you see here. Sure, some may call it a Kustom, but as long as stuff has been removed from the original and power has been added under the hood, it qualifies as a hot rod. A really, really cool one, at that.
As we've seen, many classics make great hot rods, but only one can be King. And today, as every day, we bow to the mighty '32 Ford – the Deuce. Coupe, sedan or rag-top, highboy or chopped and channeled, nothing beats this car's simple style and attitude.
And you know what? The '32 is such a popular canvas for builders that you don't even need one of Henry's cars to create your own. There are many steel or fiberglass replicas for you to put your unique twist on. Think you can build a great hot rod? Let's see what you've got.